1. Dungeons & Dragons Baldur's Gate: Descent Into Avernus Hardcover Book – $29.99
Welcome to Baldur's Gate, a city of ambition and corruption. You've just started your adventuring career, but already find yourself embroiled in a plot that sprawls from the shadows of Baldur's Gate to the front lines of the planes-spanning Blood War! Do you have what it takes to turn infernal war machines and nefarious contracts against the archdevil Zariel and her diabolical hordes? And can you ever hope to find your way home safely when pitted against the infinite evils of the Nine Hells?
Get it on amazon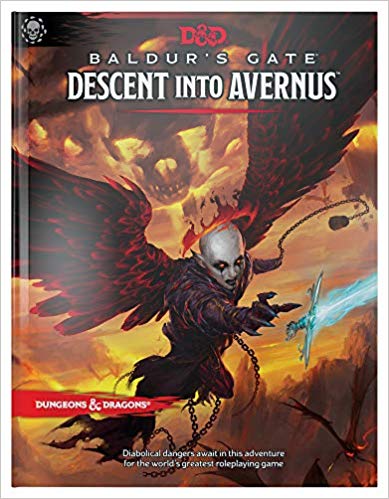 2. Dungeons & Dragons Ghosts of Saltmarsh Hardcover Book (D&D Adventure)

– $26.99

Ghosts of Saltmarsh brings classic adventures into fifth edition Dungeons & Dragons. This adventure book combines some of the most popular classic adventures from the first edition of Dungeons & Dragons including the classic "U" series, plus some of the best nautical adventures from the history of Dungeon Magazine: Sinister Secret of Saltmarsh, Danger at Dunwater, Salvage Operation, Isle of the Abbey, The Final Enemy, Tammeraut's Fate, The Styes.

Get it on amazon
3. The Complete Guide to Creating Epic Campaigns – $9.99
Join Guy, host of the YouTube channel How to be a Great GM, as he takes you step-by-step through the remarkably simple process of creating an Epic Campaign.
Based on his online video tutorials, Guy explores the topics that make-up a great campaign in his own unique way and challenges you to think creatively in each chapter, whilst also revealing how he does it, why he does it, and what happens when it all goes wrong!
Get it here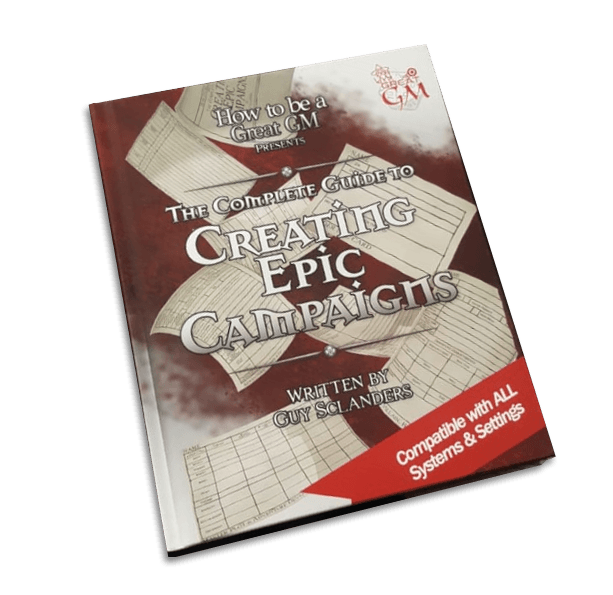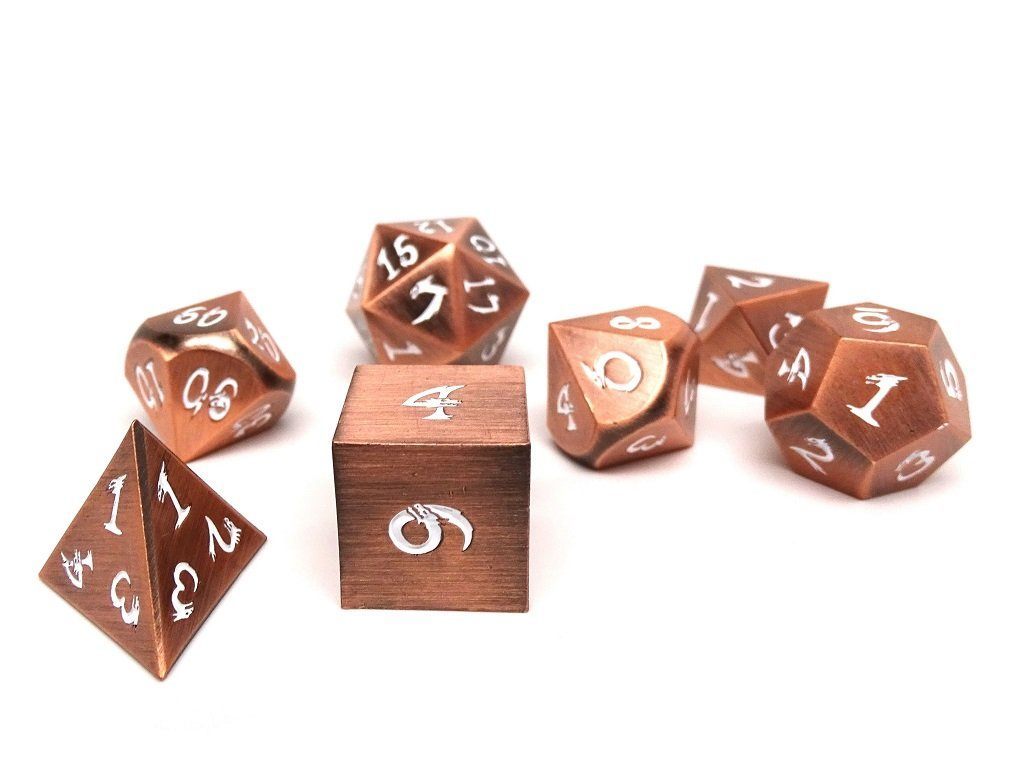 4. Easy Roller Dice – Metal Dice

– $29.99

This set features our Ancient Copper finish with a white font. The numbering is our unique Dragon Font that is a one-of-a-kind design which is only being utilized on Metal Dice of Ancient Dragons Series.

These are solid metal dice that are finished with a brushed and antiqued copper color. This set is a classically sized polyhedral set where the D20 is slightly larger than the other dice to allow for easier number placement and legibility.

Get it on Easy Roller Dice
5.

COSMIC ENCOUNTER (Board Game)

– $89.99

Cosmic Encounter is a game of interplanetary colonisation and cunning negotiations. Each player takes on the role of the leader of an alien race seeking to colonise as many planets as possible. The first player to colonise five planets in other players' systems wins. But even planets that are not yet colonised are still defended, and in order to establish a settlement, you'll need to win over the race that controls that planet—through negotiation, partnership, or war.

Get it on amazon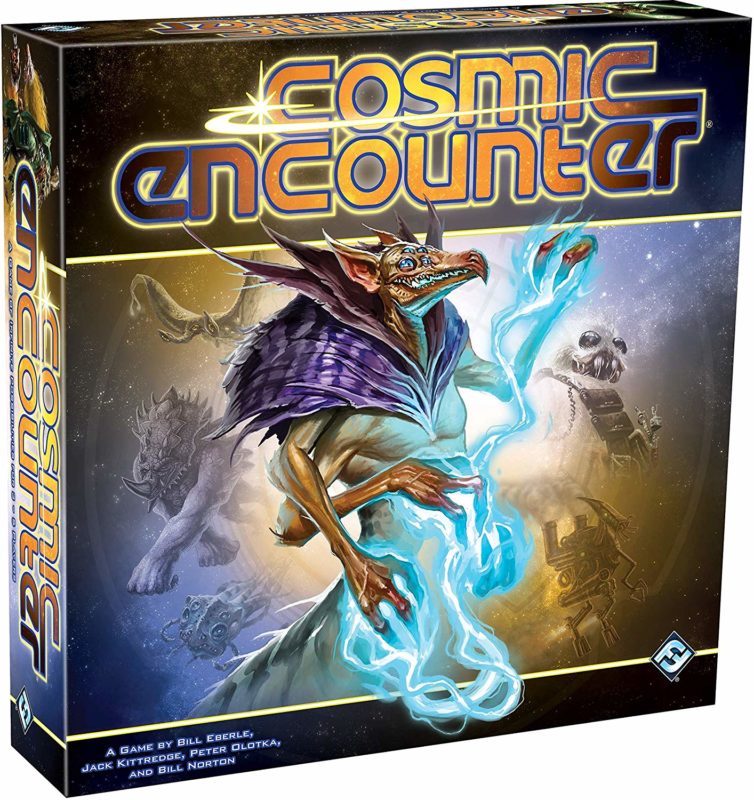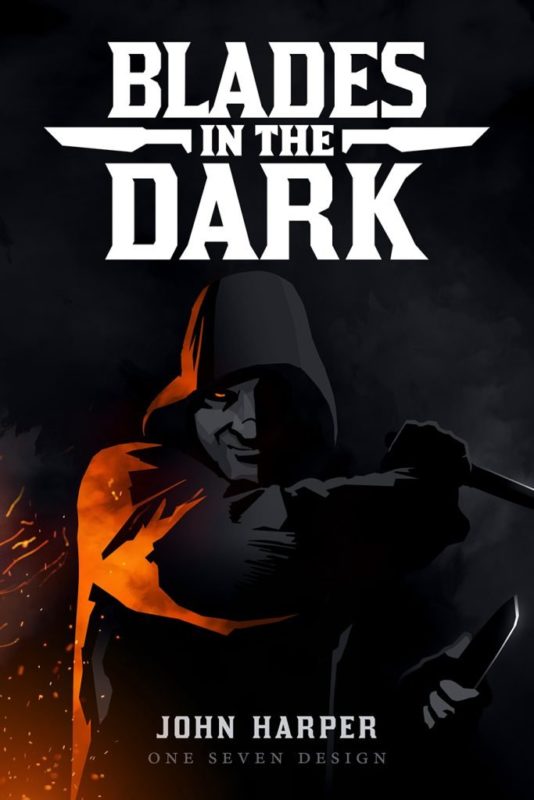 6.

Evil Hat Productions Blades In The Dark Tabletop Roleplaying Game – $24.99

Blades in the dark is a tabletop role-playing game about a crew of daring scoundrels seeking their fortunes on the haunted streets of an industrial-fantasy city. There are heists, chases, occult mysteries, dangerous bargains, bloody skirmishes, and, above all, riches to be had — if you're bold enough to seize them. You and your fledgling crew must thrive amidst the threats of rival gangs, powerful noble families, Vengeful ghosts, the bluecoats of the city watch, and the siren song of your scoundrel's own vices. Will you rise to power in the criminal underworld?

Get it on Amazon
7.
Fiasco Role Playing Game
– $20.95
Fiasco is an award winning, GM less game for 3 to 5 players, designed to be played in a few hours with 6 sided dice and no preparation. During a game you will engineer and play out stupid, disastrous situations, usually at the intersection of greed, fear, and lust. It's like making your own Coen brothers movie, in about the same amount of time it'd take to watch one. An ennies judge's spotlight award recipient. Fiasco is a roleplaying game about ordinary people with powerful ambition and poor impulse control. It won't go well for them, to put it mildly and in the end It will probably all go South in a glorious heap of jealousy, murder, and recrimination.
Get it on amazon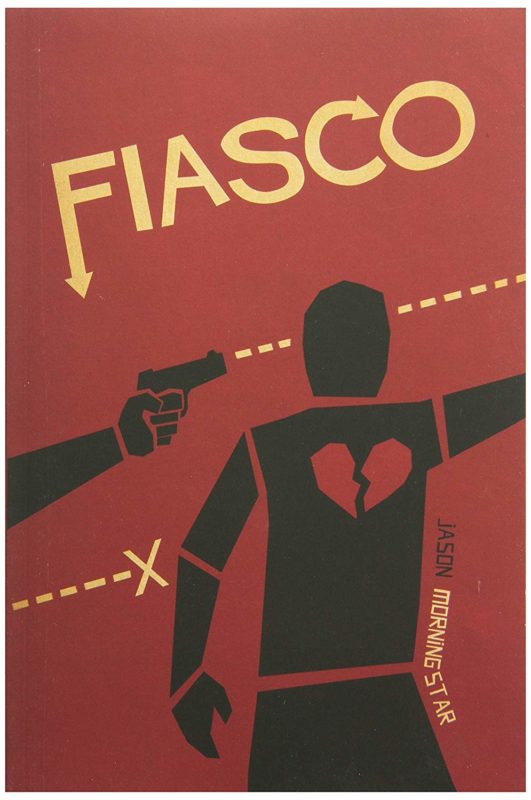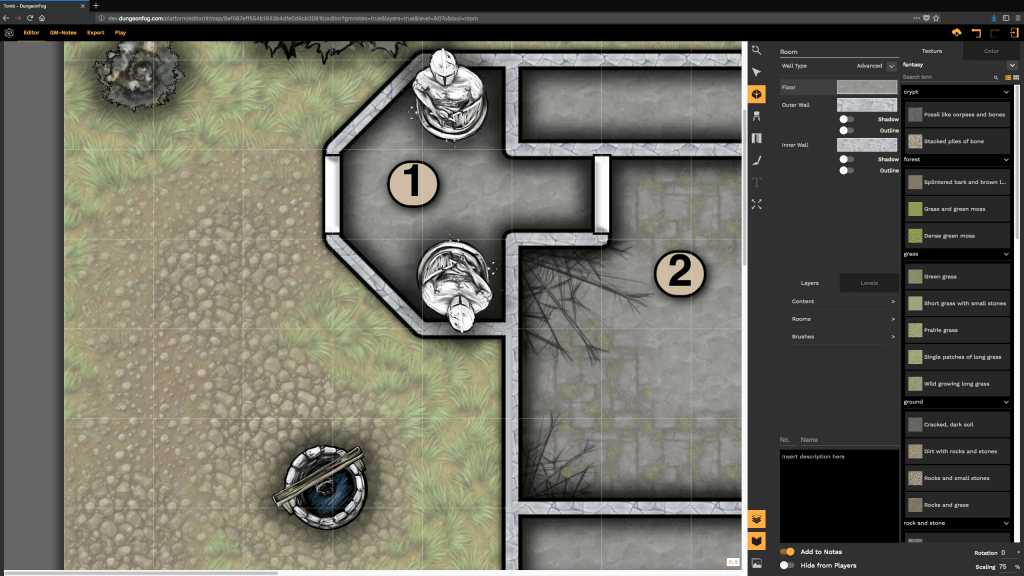 8. DungeonFog Yearly Subscription (10% Discount with GreatGM)

– $57.58

With the extensive DUNGEONFOG Editor you can draw your RPG tabletop maps with just a few clicks – No more patching up map tiles! Create multi-level dungeons, terrains or entire worlds in an instant. Generate your GM-Notes automatically and export or print high-res images and notes, or send a Fog of War version for your players to your TV!

Discount Code: GREATGM

Get it on DungeonFog
9. World Anvil ( 20% off top tier plan with GreatGM code)

– (Free/ from $46)

If you're a Dungeon master, Game Master or Storyteller, World Anvil is a game-changer in the best way possible! The Digital Storyteller's Screen streamlines your game and keeps your information at your fingertips, whether playing online or round the table. The planning and write-up features help keep your game on track, and you can showcase what you've done to date. Your players can have access to their character sheets online, and attach journals of their adventures. On top of that, World Anvil offers a host of worldbuilding features – timelines, interactive maps and way more – to help you build up your homebrew world as your PCs explore further afield.

Discount Code: GreatGM

Get it on World Anvil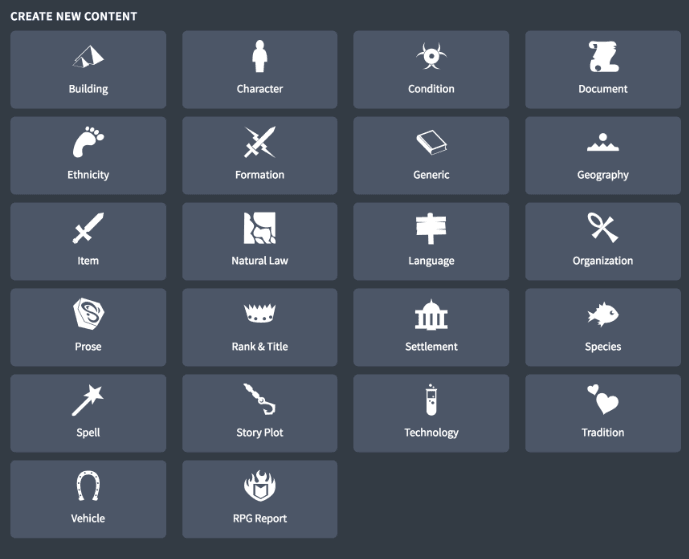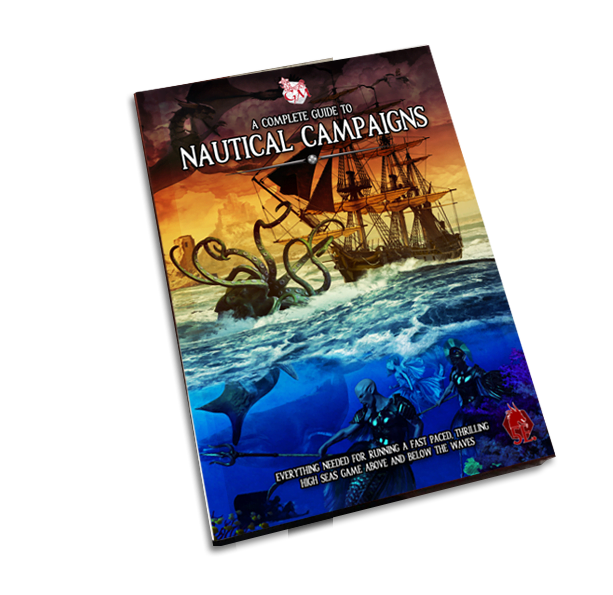 10. The Complete Guide to Nautical Campaigns (Pre-Order Special)

– $69.99

A Complete Guide to Nautical Campaigns is as complete a set of new rules designed to run fast paced, fun, and action packed naval games in a 5th Edition RPG. It started as a small add-on for my home game featuring sailing ships. As we used it, we realized there was so much more to the nautical world that the 5th Edition rule books didn't include. We changed ship versus ship rules to be faster and more engaging. Then we added aquatic ships. Then port rules. Then customized ship building. Then magic items. Then ship upgrades. We even added rules for managing large crews and mass crew combat.

Get it here